Monthly UFO Meetings
Open Meeting - Fourth Sunday of This Month!
We hold an open meeting every month. We'd all love to meet you and hear more about your views on UFOs. Please see our front page for more info on the next meeting.
Some Past Events
Information on Past Events
The Lightside was at the
Burlington Vortex Conference
October 26, 27 & 28th


The Lightside UFO Study Group has been involved in a number of activities, including the following:
October 30, 2011
Bonnie and The Lightside UFO Study Group
Gave a presentation at the
2011 Burlington Vortex Conference


www.BurlingtonVortexConference.com
Bonnie previewed the conference in the following radio interview:
Bonnie did a live interview with Heidi Hollis on her new radio program
"Heidi Hollis Outlander"
on July 11th from 10:00 p.m. to 11:00 p.m.

Here's the audio from that conversation:
December 25, 2011
MERRY
CHRISTMAS!
Mary, did you know?

Mali: Gift Economy
The following clip shows how a gift economy flourishes in Mali, Africa one of the poorest nations on Earth, in materialistic terms. Theirs is a culture of constantly giving to their neighbor, with no immediate expectation of return. Their cultural belief is that by giving, you will also be given to and be taken care of. Hoarding is frowned upon, so people avoid it.

It works in the small villages that dot this vast, mostly arid land. Medical care, education, Social Security and other things that most Westerners think are supposed to come from the government are handled on a personal basis and somehow, everybody seems to get what they need.
What Christmas
Means to Me
by The Lightside
Through the years the meaning of Christmas has changed for me. As a child I thought only of Santa Clause and what he would bring me. As I got older and lost the idea that Santa was real I started to wonder what Christmas was really about. It was about that time I started going to church with my friends. I wondered what different religions believed in and the churches I attended all believed in Jesus Christ as the savior of the world but had different ways of showing it.

I married very young and started a family immediately. With children you get caught up in the idea that Christmas means presents from Santa and family. It is easy to get caught in the spirit of giving presents and looking at the wonder on children's faces when they open them, forgetting that the real meaning of Christmas is the celebration of the birth of Jesus Christ and what he represents. Christmas is time to remember that our wants and our trying to get them may be harming our spirituality. Would we want to save our bodies with material possessions only to discover that we have lost our soul by our own actions?

It was not until I had contact with spiritual aliens who talked about Jesus Christ and God that I got back into believing in something greater than us and to not worry about how much you have or having more than your neighbor. If nothing else I will be forever grateful for meeting these spiritual beings who are also the creation of God.

I have now come to believe that the Bible is the closest thing we have that references the history of Earth from the Christian point of view. Many religions also have their own books that they believe in and to me this is important because if we don't have something to believe in then we are lost.

To me Christmas is a time to remember why we are here at this time, a time to reconnect with our families and to remind them that we are mortal beings and we need each other. Just as we need to believe that there is something greater than we are. It is a time to reflect on where we are and where we want to be spiritually. It is time to remember that no matter how bad things are, there is always hope, and if we are the spiritual people we claim to be everything will turn out for the best. Maybe our life will not be as we want it to be but as it is intended to be.

God sent Jesus Christ to give us hope and that to me is what Christmas is all about.

In the Love and Light of the Creator,
Bonnie
Christmas has always been the season of love for me.

I did not call it that during my adolescence. As a child the Christmas season was a chance to go visit the three aunts, uncles and cousins and admire their decorations. My parents always called it, 'going to look at their tree.'

The years prior to going to war were steeped in religious studies at parochial schools. Being overseas, witnessing the subjugation and oppression of the poor, a sense of moral indignation toward narrow minded religious dogma turned me into a cynic. Your actions not your words would convince me of your belief.

Years of observing people mellowed the intellectual head man games I was playing into quiet admiration of compassionate individuals anonymously doing their thing. They sought no recognition. They did what they felt was right. Seeing many strangers helping strangers caused me to re-evaluate my past. Right there in front of me my whole life were people who lived the love they professed.

Today many groups and volunteer organizations are providing assistance to the least fortunate in the community. Love in action all year long. Maybe humanity is getting it. Yes, Christmas still is the season of love.

Russ
A Christmas Message of Hope
Christmas means everything to me that is hopeful and bright in an otherwise very dark world. Because God made the decision to send His son this world has hope. Christ's open arms from the manger represent a beam of light; a ray of hope, a reaching out to a world that desperately needs Him. He continually inspires me and renews my faith. He is forever faithful and true never wavering from His promises. He is Christmas. He is light and life and love from above.
Christmas is God's ultimate gift of unconditional love to the world that came in the best Christmas package ever named Jesus Christ.
When I awake on Christmas morn
Sing praises I will, light my lights I will, hopeful I am
The world's salvation is born!

Merry Christmas,
Kathy
I like everything everyone wrote above. Christmas is the season of Love and Hope. It seems that so many people, myself included, seem to focus more on these things during this particular season.

Last year, my wife and I put up a Christmas village. It served as a special reminder of Love and Hope. For Christmas, my mother gave me a star with a small manger scene in the middle. It has Mary, Joseph and of course Jesus. I placed it on the wall just above the Christmas village. Whenever I see it I think of the Love and Hope that Christmas brings.

After Christmas last year, for some reason we left these things up. Even after December 25 passed they were still up in our living room. They ended up remaining all summer.

I recently saw a TV special on Christmas that brought up the point that December 25 probably wasn't Jesus' "real" birthday. When was it? While Biblical scholars have many different theories, I don't really know. I used to wonder what day Jesus was really born but this year I have decided that I don't want to know. I just want to remember that Jesus continues to provide Love and Hope. And since He does it 24 hours a day, 7 days a week, 365 days a year, I really see no reason to stop celebrating.

Merry Christmas,
Jim
Through the years we have asked many questions
about the truths and myths
surrounding the birth and life of Jesus The Christ.

Remembering The Reason For The Season
Christmas Questions
And, A Lightside Christmas video presentation...
The First Christmas
(as seen by Extraterrestrials):
High above the Earth,
positive ETs listen in to
an important news announcement.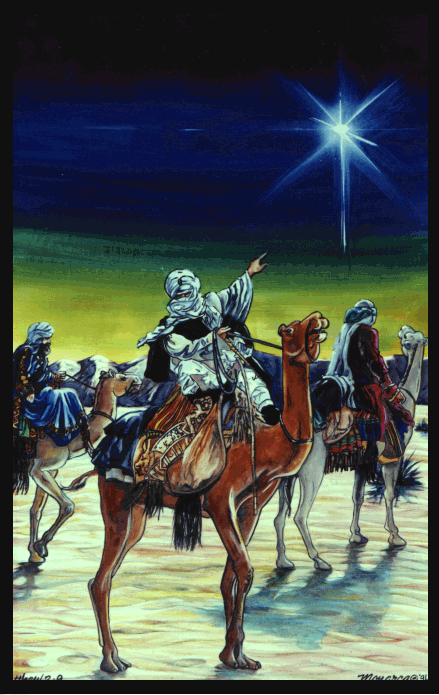 Did you ever wonder what exactly was that light in the sky
the wise men followed to Bethlehem so long ago?
What interest did it have in the birth of Christ?
Was there some sort of extraterrestrial involvement and if so, why?
See the "Star of Bethlehem" article
in the Urgent Issues section of the site.
---
This is the time of year when many people begin to reflect and are thankful for the material possessions they have been blessed with.
Hopefully we may also take time to be thankful for the spiritual gifts, which every human on earth possesses. Because of these gifts we have been endowed with by a loving Creator we do not have to accept negativity in any form that may enter our lives at any given moment. These are the spiritual gifts of armor of prayer, of faith, of belief, our lights or the human soul and most importantly our love.
"For we wrestle not against flesh and blood, but against principalities, against powers, against the rulers of the darkness of this world, against spiritual wickedness in high places.
"Wherefore take unto you the whole armor of God, that ye may be able to withstand in the evil day...."
- Ephesians C 6 v 12-13
We are also thankful that we can
Click Here
For a special powerpoint presentation
That makes us all thankful.
Finally, we are thankful for Hope
Hope Versus Negativity
Have we lost our way?
---
The Lightside had a great time at the:


Wisconsin Paranormal Conference
See video of Bonnie's presentation at the Wisconsin Paranormal Conference - Click on over!

November 12-14, 2010
Oshkosh Convention Center
2 North Main Street
Oshkosh, WI 54904
WiscParaCon.com
Easter Sunday
April 4, 2010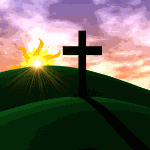 Conversations With the Aliens
About Easter
Bonnie Meyer gave two classes at the
Wauwatosa Recreation Department's
"Learning Never Ends" event
Tuesday, October 27th
First Session from 6:45-8:00 p.m.
and the second from 8:15-9:30 p.m.
See the flyer here

Bonnie Meyer gave two presentations at the
2009 Burlington Vortex Conference
October 30th - November 1st
www.burlingtonnews.net/burlingtonvortexconference.html
Bonnie appeared at the
Fox Cities Book Festival
Saturday, April 18th from 10:00 a.m. to 4:00 p.m.
Members of the Lightside
Attended the
21st Annual Ozark UFO Conference
www.ozarkufo.com
in Eureka Springs, Arkansas
April 10-12, 2009
BurlingtonNews.net/burlingtonvortexconference.html
Bonnie Meyer of The Lightside UFO Study Group
Gave two great presentations at the
First Annual Burlington Vortex Conference
532 N. Pine Street
Burlington, WI 53105
(262) 767-1116
Bonnie Meyer interviewed by Mary Sutherland
(Click here to hear it)
as a prelude to the
First Annual Burlington Vortex Conference
---
Movie Premier!

"Alien Abduction Refusal: There is Hope"
at Benson's HideAway
Saturday, November 24, 2007 at 2:00pm.
Book Signing - on Saturday, October 28, 2006 Bonnie Meyer, James Andrew, Heidi Hollis and James Ballister performed a book signing at Fireside Books in West Bend, WI.